Lighting
Jehbco's seals and gaskets are a reliable solution for the lighting industry, especially for applications that require an IP-rating (Ingress Protection rating). The IP Rating is defined by IEC 60529 to classify the levels of sealing effectiveness of enclosures against intrusion of foreign solid objects (e.g. hands, fingers, tools, dust, etc.) and water. 
Lighting applications have strict safety and quality measures to protect internal components (such as bulbs or electrical components) against ingress of water or solid foreign objects. Common IP-Ratings in such applications include: IP42, IP54, IP55, IP56, IP65, IP66, IP67, IP68 and IP69K.
Common sealing extrusions include sponge silicone cord and strips, low durometer U channels and P sections, as well as vulcanised o-rings and gaskets made to suit very harsh environments.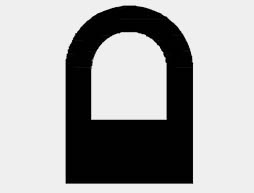 Jehbsil® High-Tear Extrusions
High-Tear Properties
High Rebound Resilience
UV & Weathering Resistant
Similar Items