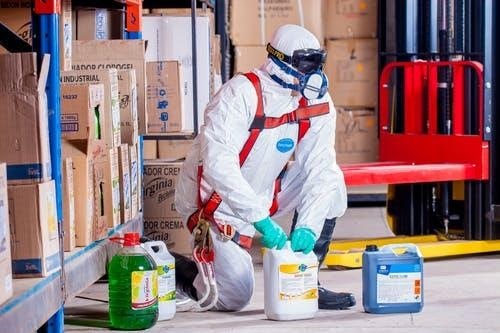 Reach, The European Chemical Risk Regulation
posted by:

Jehbco Silicones

No Comments
At Jehbco Silicones we strive to be up-to-date and compliant with international quality standards to meet our customer's expectations. In order to adhere to regulations that are stipulated by the European Union Jehbco needs to evaluate and control our raw materials ensuring they comply with the REACH standard.
REACH is an acronym for "Registration, Evaluation, Authorization and Restriction of Chemicals". It is a standard created by the European Union that drives the creation of more information about the risks of chemical exposure. The principal objective of the standard is to guarantee a high level of protection for human health and the environment.
In order to comply with REACH, companies must identify the hazards associated with the chemicals they use or manufacture and notify the European Chemicals Agency (ECHA) of these hazards. If there is an unacceptable risk to human health or the environment from the manufacture, use or commercialization of substances at a community scale, restrictions will be established in relation to their use.
Only registered substances to the ECHA can be commercialized in the European Union including chemicals used in industrial processes and those used on a daily basis, such as cleaning products, paint, etc. This is why the standard affects not only producers of goods but also importers of goods outside of the European Union. This includes companies who produce goods or services where chemicals are being used indirectly and are not part of the final product, such as those that are used in the manufacturing process at Jehbco.
The process to comply with ECHA and the REACH standard involves the compilation of technical documentation and especially the characterization of the substance. Broadly, the characterisation of a substance is where a material's structures and properties are proved and measured. Through this process companies gain more knowledge about the properties and effects of chemicals, ensuring that risks are adequately controlled and that hazardous materials can be progressively replaced by better alternative technologies.
REACH implementation imposes greater responsibility as it encourages companies to communicate the best and safest way to handle chemicals. Just in New South Wales Safe work NSW has reported that there have been more than 6500 injuries in workplaces as a result of poor handling or storage of hazardous chemicals. Eight people died and more than 250 are now permanently disabled in the last 4 years.
References
European Chemicals Agency 'Understanding REACH',

https://echa.europa.eu/regulations/reach/understanding-reach

SafeWork NSW, Hazardous chemicals, https://www.safework.nsw.gov.au/hazards-a-z/hazardous-chemical

European Chemicals Agency 'REACH, CLP and biocides for non-EU companies' https://echa.europa.eu/support/getting-started/enquiry-on-reach-and-clp