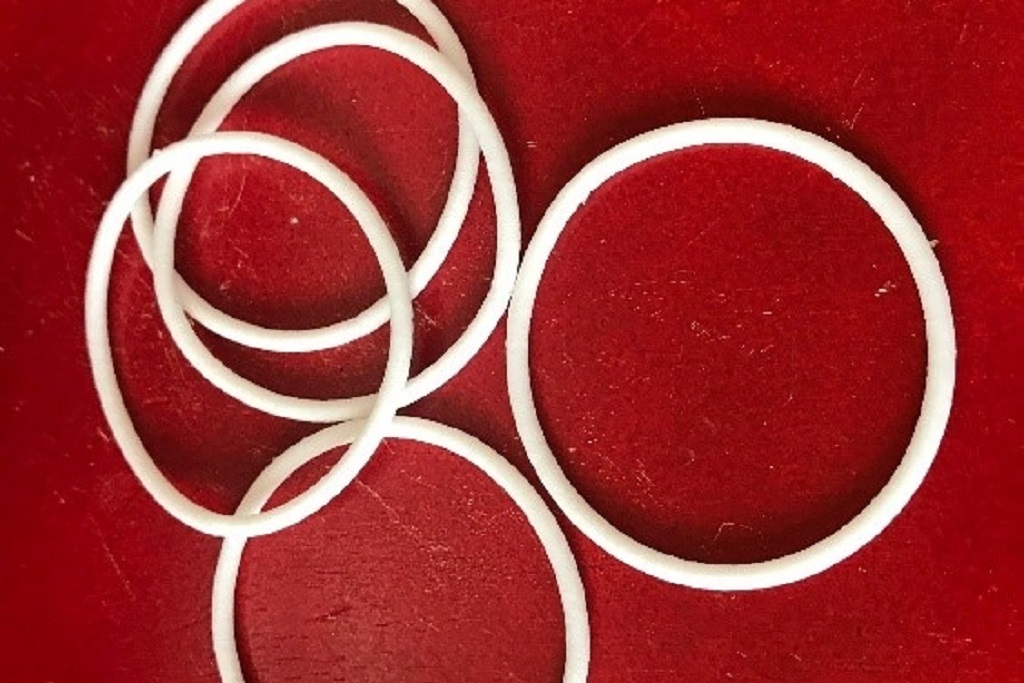 Seals, Gaskets and Compression set
posted by:

Jehbco Silicones

No Comments
From food processing to petrochemicals,  silicone seals and gaskets find a multitude of applications. The key factor in understanding what makes silicone preferable over other materials is its Compression Set Resistance.
Compression set resistance is the ability of rubber to return to its original thickness after prolonged compressive stresses at a given temperature and deflection1.
Compression set results for a material are expressed as a percentage of the maximum figure. A compression set of 100% says that the elastomer never recovers from its compressed state. The lower the percentage figure, the better the material resists permanent deformation under a given deflection and temperature range. A low value means that the tested rubber has a good capacity to keep its sealing properties and will have a better chance of effecting a seal in a given working environment for a longer period2.
The sealing application could be either static or dynamic with combinations of contact-types i.e. non-metal to metal, or metal to metal. To ensure the right seal, the shape of the seal must be retained over the time period it is designed for in every case3. The property that directly corresponds to shape retention is compression set. We help our customers identify the right silicone with the right compression set for their application.
You can find the compression set values in our Certificate of Conformance, which we provide on request.
After the rubber selection, choosing the correct extrusion profile is the next step in the design process. Customers can provide their own extrusion designs and samples or provide us with the details of the application for us to create a new design from scratch.
Jehbco specialises in manufacturing gaskets and o-rings. Ultimately, it is the manufacture of gaskets to the right dimension and strength that makes the seal work and fulfil its purpose. Our gasket manufacturing quality assurance comprises comprehensive steps right from generating drawings with dimensional tolerances to sequential step by step inspection of cut lengths, cut quality, jig preparation and joint strength.
The testing phase usually involves us sending samples and the customer testing them at their facility. We also have in-house testing facilities to check the joint strength and coefficient of friction. We have a dedicated O-ring test rig on which we could carry-out leak tests and compression tests.  We can develop O-rings made of silicone rubber and sponge to match our customer's requirement based on their sealing data. Please refer to our O-ring design article here.
To match our products with your application, please see our applications page and contact us if you have any silicone queries.
References
 Laurence W. McKeen, in The Effect of Creep and Other Time Related Factors on Plastics and Elastomers (Third Edition), 2015
 Andrew Onions, Compression Set of Elastomeric Materials & Recognising the Risks, MacLellan Rubber 19 January 2015.
 Gillier R, Lefrancois M, Ritter T, Static Sealing – Concept & Technologies, Technetic Group.