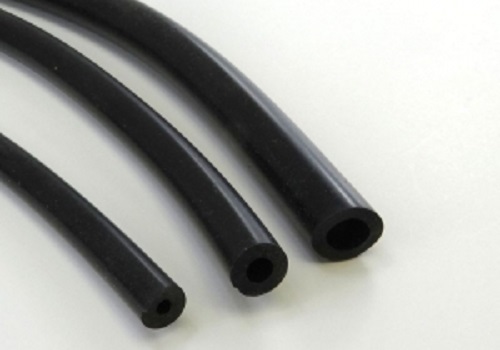 Silicone as an Ideal Vacuum Hose
posted by:

Jehbco Silicones

No Comments
Vacuum Tubing is a non-braced forced out construction of silicone rubber. Generally used in the following applications: virtually any non-pressured or vacuum application and vacuum connections where elevated temperatures or maximum working conditions occur. And being commonly used in Aerospace, marine wet –exhaust, performance motors and vehicles, agricultural and off highway vehicles, commercial truck and bus induction and cooling systems, all turbo diesel applications, food and beverage connections and general manufacturing industries globally.
What normally fit to replace rubber hoses and all small pipe line applications in particular the likes of washer bottle pump installations and vacuum tubing are extruded silicones. Accordingly a silicone vacuum hose with multi-function purposes has been developed suitably for vacuum gauges or low capacity fluid (water only) transfer.  Silicone hose compatibility with coolant is indeed proven already, however, silicone hose compatibility with fuel or oil is debatable or definitely a mismatched.
Standard silicone hose products are absolutely not advisable to use with pressurized oil or fuel. In general because of the higher price of silicone tubing, its usage is only recommended but limited to applications where it will not be contaminated by resin. For temperature cure vacuum bagging and resin infusion in immediate surroundings, it is typically recommended to use less expensive and disposable PVC vacuum hose for the resin and vacuum supply lines concerning that if they get contaminated by resin they can be easily disposed.
More the less because of the high performance of silicone vacuum hose, it is still the most recommended means of connecting a vacuum equipment for resin infusion, vacuum bagging and pre-impregnated composites manufacture.
In addition, compared to PVC hose the silicone hose will not collapse and soften at elevated temperatures making it an ideal selection for vacuum bagging where the components are normally oven cured such with pre-impregnated composites or with high temperature post-cure on vacuum bagged or resin infused projects.
As expressed, silicone hose like that of Jehbco has been proven and tested already of its durability over PVC hose, the fact that it is hard to crush and its shape will spring back after being crushed making it a very durable solution for hosing purposes. Beside the fact that Jehbco solid silicone rubber can also withstand chemicals and resins do not stick to it.
Overall silicone hoses' strength, toughness and flexibility are proven fact already over typical rubber hoses. For this reason, a silicone hose is an ideal choice for use in motorsport because of its outstanding performance that can also outlast conventional rubber type hoses. Thus, a silicone hose has multitude of uses such as turbo boost hoses, radiator pipes, air ducting hose, vacuum pipes, and can even carry fuel and oil using a specialized type of silicone hoses and more than anything else an excellent ozone and UV resistance.
For more information about Jehbco solid silicone rubber for vacuum hose, visit the website and Contact Us right here.