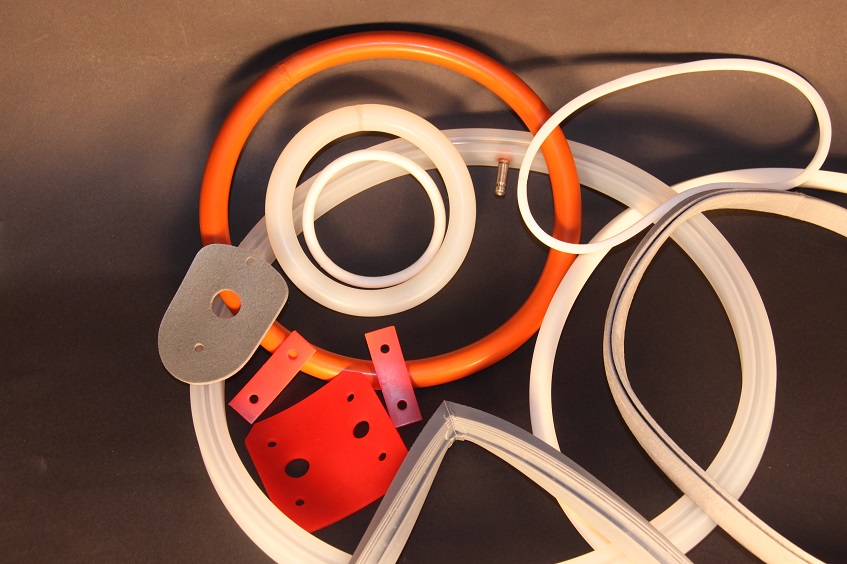 The Strengths & Common Use of Silicone in Food Processing
posted by:

Jehbco Silicones

No Comments
Silicone rubber is widely used in food processing from home to industrial-scale cooking. The properties of silicone make this polymer material ideal for food applications. Silicone combines the following properties:
The ability to withstand extremely high and low temperatures (from -60°C to + 200°C) for extended periods of time
Chemical resistance and compatibility
Suitability for contact with dry, aqueous and fatty foods
High quality and long-lasting product
Safety, as the levels of volatiles and extractable particles rejected are low
Jehbco Silicones has provided custom made silicone solutions for the last 40 years and aims to keep providing high-quality products to the food industry. All food-grade silicone produced by Jehbco uses U.S. Food and Drug Administration (FDA) approved materials and follows FDA standards. All food grade products made by Jehbco are thoroughly post-cured to further decrease levels of extractables.
Additionally, Jehbco can make silicone food grade heat stable products using a specially designed additive. This increases the extreme temperatures that silicone can withstand from 200°C to 300°C.
Furthermore, Jehbco has recently researched and developed a platinum sponge which meets food grade requirements of FDA. Platinum food grade sponge made by Jehbco has the following advantages:
The ability to withstand extreme high and low temperatures (from -40°C to + 200°C)
Low density (400-650 kg m-3)
Low compression deflection (92.4 kPa, 13.4 psi)
Low hardness (20 Shore A)
Excellent compressibility (9%)
Food grade silicone products are used by a wide range of industries including oven/refrigeration, milk and dairy, meat processing, powder containment/transport, beverages, and food packaging etc. For example, some of Jehbco's products are used in-line for some of their processes such as conveyors and others are used in batch processes such as fermentation vats.
Similarly, a wide range of food-grade silicone products can be produced:
Seals: commonly used for ovens, refrigeration units, powder containment/hoppers, and blenders. The majority of seals sold by Jehbco are corner-joined or butt-joined for sealing application, but Jehbco can also provide custom made O-rings for sealing applications.
Inflatable gaskets: used for a number of applications, from sealing of machinery to in-line support of food products (e.g. some of Jehbco' inflatable gaskets are used to hold ice-cream cones in place during production).
Sheets:  often used for heat/vibratory insulation
Tubing: often used for fluid transfer, pumping application
If you would like to learn more about how silicone can be used in food applications please see our applications page or contact us.